Meet our scholarship recipients

In September, Women's Empowerment (WE) started a brand new scholarship initiative to help support higher education for women in Haiti. I had the opportunity to interview these two amazing scholarship recipients, pictured above with Pastor Kenan the Technical School Director, the day after they walked across the stage and graduated from our high school at Mission of Hope.

Smertine and Mickentia were both excellent students in high school and worked hard to finish at the age of 18. This is an enormous accomplishment for any student in Haiti, but especially for two girls. Many families cannot afford to send every child to school, so they choose to send the boys. The girls are often found to be more helpful at home, preparing food for the family, cleaning, or selling in the market. It is also common that young ladies become pregnant or just do not see any hope for their future, so they give up.

Now, thanks to God's power and provision, we are starting to see generational transformation. Moms have always wanted a better future for their daughters than what they had, and now they are seeing the power of an education and are doing more to support their daughters. We are seeing more young ladies dream big dreams for their future, and fewer are giving in to the pressures that cause so many to quit. They are becoming leaders in society. This is a huge win after over 20 years of praying big prayers for life transformation.



We are so proud of Smertine and Mickentia and are honored to award them the first Women's Empowerment scholarships to get them on their way to making a lasting eternal impact in their country!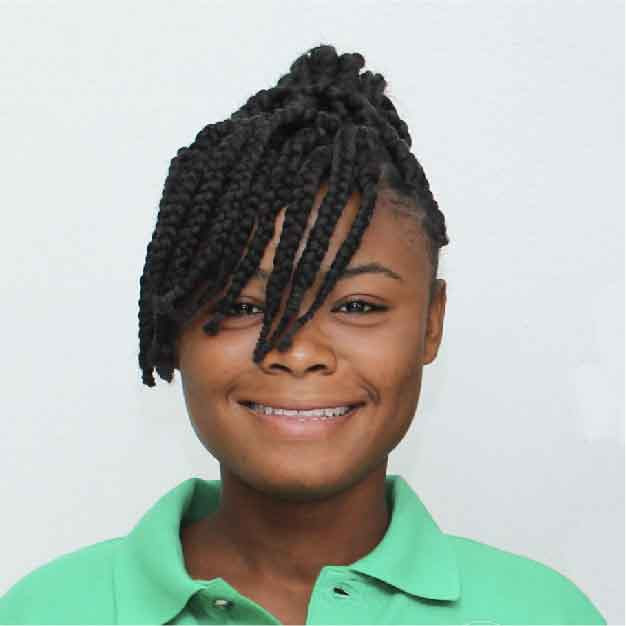 SMERTINE


Smertine is soft spoken but driven and has a desire to help people and impact the future of Haiti. She knows that Information Technology (IT) is a great base for whatever the Lord has next for her. Ultimately she desires to study Agriculture.
MICKENTIA

McKentia is a confident young woman, one of five children. She knows that the plight of women in Haiti is hard, and she wants to work to see that changed. She is also entering the IT program but dreams to be a doctor someday.

Both of these girls have been leaders at school, in their communities, and within their local churches and have beaten the odds that have been against them for the past 18 years. They are just two of 89 young women that graduated high school this year who have big hopes and dreams for a better life. Will you consider giving to the Women's Empowerment scholarship fund to help more young ladies change their story and experience life transformation for their future?